Sri Lanka Unveils Visa-Free Entry for Indians: A Gateway to Exploration with Explorerg
by admin
Embark on a Sri Lankan Journey Visa-Free with Explorerg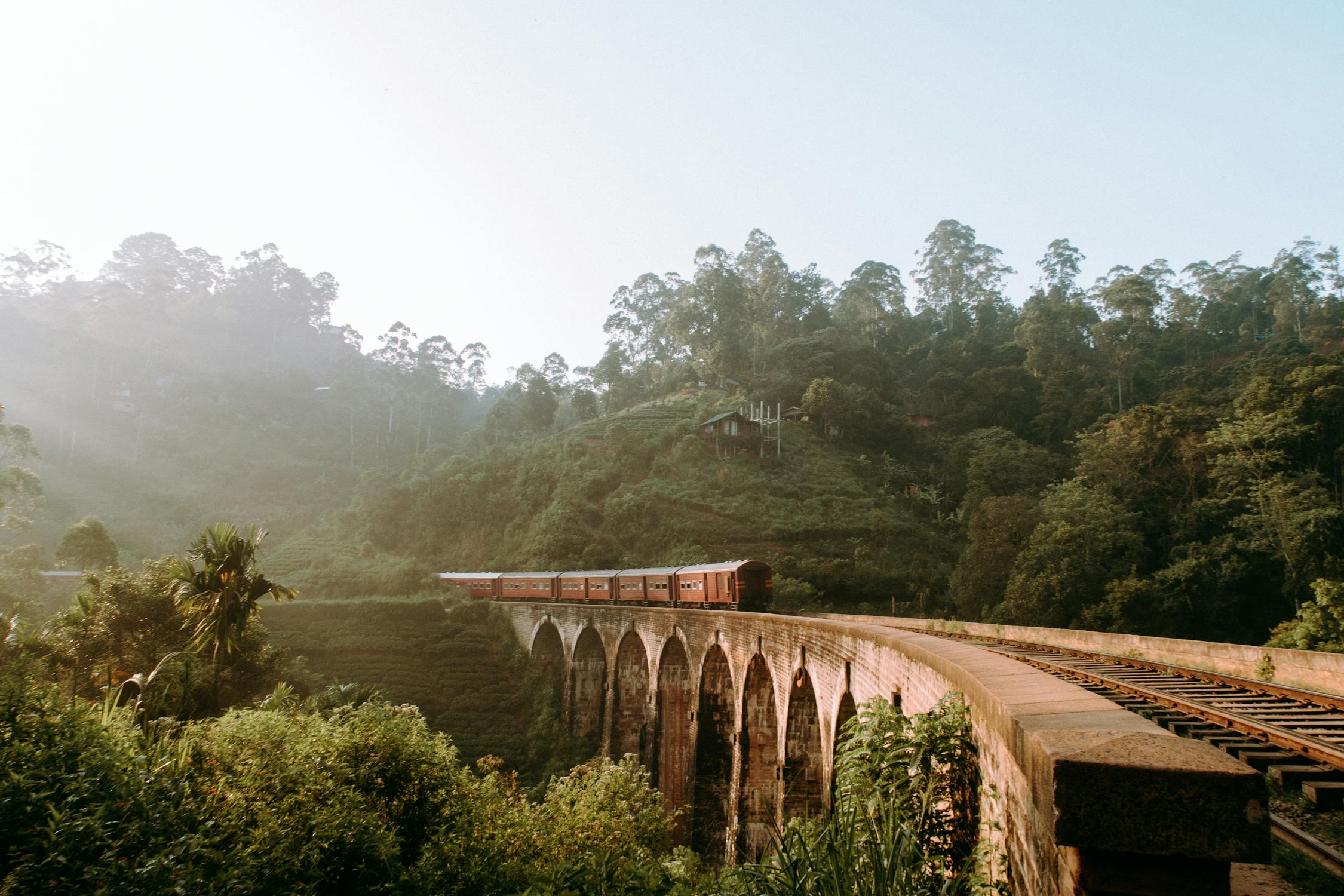 The island nation of Sri Lanka has recently extended a warm invitation to Indian travellers by waiving off visa requirements. This gesture is part of a pilot initiative to boost tourism, allowing Indian passport holders to explore the rich cultural tapestry and natural splendour of Sri Lanka without the need to obtain a visa before their travel. The visa-free entry not only simplifies the travel process but also significantly reduces the pre-travel formalities, giving travellers more time to plan and enjoy their Sri Lankan adventure.
Delve into Sri Lanka's Rich Tapestry
With its ancient cities, lush landscapes, and tranquil beaches, Sri Lanka, often referred to as the 'Pearl of the Indian Ocean', is a treasure trove of experiences waiting to be discovered.
Tailoring Your Sri Lankan Adventure with Explorerg
Creating a personalized itinerary is a breeze with Explorerg's AI-powered travel itinerary feature. Here's how our platform enhances your travel experience:
Discover New Destinations: Uncover hidden gems in Sri Lanka based on your preferences.
Customize Your Itinerary: Adapt the suggested itinerary to match your schedule and interests.
Save & Share Itineraries: Store your personalized itinerary, share it with your companions, and access it anytime, anywhere.
Cost Tracking: Manage your expenses effectively with our cost tracking feature, ensuring a budget-friendly trip.
Real-Time Language Translation: Engage with locals effortlessly using our real-time language translation tool.
Currency Conversion: Utilize real-time currency conversion to handle your expenses seamlessly.
With just a few clicks, you can discover and plan your trip, ensuring a hassle-free and delightful travel experience. Let the AI do the heavy lifting while you focus on creating cherished memories.
Seamless Booking Experience
The visa-free initiative further simplifies your travel planning. Explorerg provides a one-stop solution for:
Flight Bookings: Find and book the most economical flights to Sri Lanka on our flights page.
Hotel Reservations: Select from a wide range of hotels to suit your budget and preferences on our hotels page.
Activity Bookings: Discover and book exciting activities to enrich your trip.
Insurance & SIM Card Purchases: Stay connected and secure with our easy booking options.
Embrace the Sri Lankan Odyssey
Embark on a journey of exploration and discovery in Sri Lanka with the newly introduced visa-free travel for Indians. Harness the power of Explorerg's AI to craft a personalized, unforgettable Sri Lankan escapade. Your dream vacation is merely a click away!
Two-Week Itinerary Highlight
Day 1: Colombo
- Arrive at Bandaranaike International Airport (CMB)
- Explore the bustling capital city, Colombo
- Visit historical sites such as the Gangaramaya Temple and Independence Memorial Hall

Day 2-3: Kandy
- Head to Kandy, a scenic city surrounded by mountains
- Visit the Temple of the Tooth, a sacred Buddhist site
- Explore the beautiful Royal Botanic Gardens
- Take a stroll around Kandy Lake

Day 4-5: Nuwara Eliya
- Travel to Nuwara Eliya, known as "Little England"
- Enjoy the cool climate and visit tea plantations
- Go hiking in Horton Plains National Park
- Visit the iconic Lovers Leap waterfall

Day 6-7: Ella
- Head to Ella, a charming hill town
- Hike to Little Adam's Peak and enjoy panoramic views
- Visit the Nine Arch Bridge, a famous Instagram spot
- Relax in the picturesque Ella Gap

Day 8-9: Yala National Park
- Travel to Yala National Park, renowned for its wildlife
- Go on a safari and spot elephants, leopards, and birds
- Explore the beautiful beaches in the area

Day 10-11: Galle
- Visit the historic city of Galle, a UNESCO World Heritage Site
- Explore the Dutch Fort and its fascinating architecture
- Relax on the golden beaches
- Visit the nearby Hikkaduwa for snorkelling or diving

Day 12-14: Mirissa
- Head to Mirissa, a popular beach destination
- Relax on the stunning beaches and soak up the sun
- Go whale watching or take a boat tour to see dolphins
- Enjoy fresh seafood and vibrant nightlife

Day 15: Departure
- Depart from Bandaranaike International Airport (CMB)

Recommended places:
- Gangaramaya Temple, Colombo: Explore the stunning Buddhist temple and its eclectic collection of artefacts.
- Temple of the Tooth, Kandy: Visit the sacred temple that houses the tooth relic of Buddha.
- Royal Botanic Gardens, Kandy: Take a leisurely stroll in the beautiful gardens and enjoy the wide variety of flora.
- Horton Plains National Park, Nuwara Eliya: Hike through the scenic national park and visit the iconic World's End viewpoint.
- Little Adam's Peak, Ella: Climb this small peak for panoramic views of the surrounding tea plantations and valleys.
- Galle Fort, Galle: Explore the well-preserved Dutch fort and admire its colonial architecture.
- Yala National Park, Yala: Go on a thrilling safari and spot a wide range of wildlife, including elephants, leopards, and birds.
- Mirissa Beach, Mirissa: Relax on the pristine beaches and enjoy water activities such as swimming and surfing.
Embellishing Your Journey
Insurance, Travel SIM, and More: Safety and connectivity are paramount. Secure your trip with our insurance options and stay connected with our Travel SIM offerings on the insurance and SIM page.
Trip Activities: Unveil the hidden gems of Sri Lanka by indulging in curated activities that resonate with your travel persona.
Blogs: Need more inspiration? Dive into our blogs that offer a deeper insight into making your Sri Lankan expedition a memorable one.
With the newfound accessibility, and Explorerg by your side, every Indian traveller now holds the key to unlock a treasure trove of Sri Lankan experiences. The ancient ruins, the quaint villages, the bustling markets, and the tranquil beaches await your exploration. Embark on a seamless journey where the tropical Sri Lankan breeze guides you through a myriad of unforgettable adventures.