Off-the-Beaten-Path Travel in Europe with AI - The Ultimate Guide to Lesser-Known Wonders
by admin
Off-the-Beaten-Path Travel in Europe with AI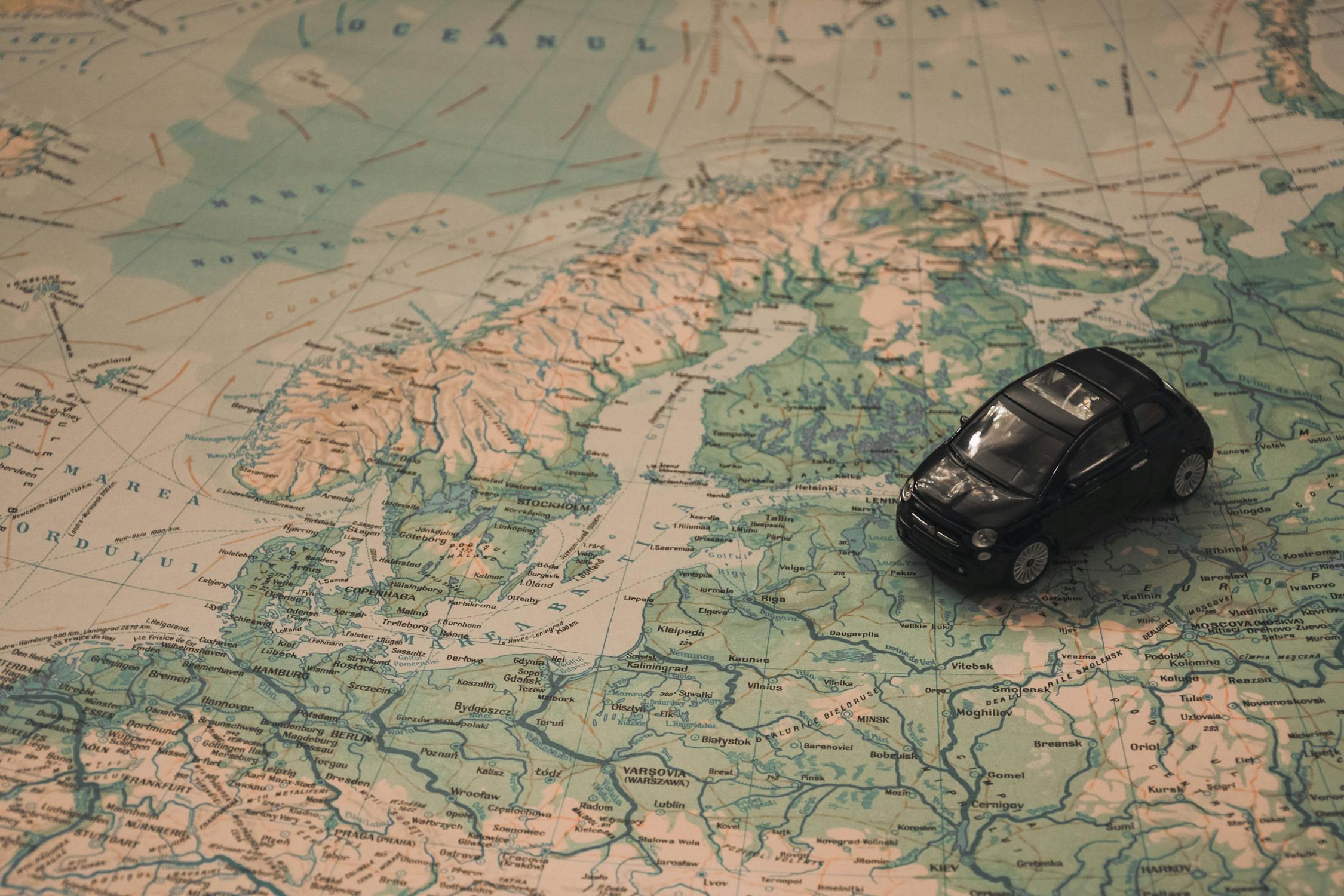 There's a sense of exhilaration that comes with exploring places few have seen. When it comes to traveling in Europe, many think of popular destinations like Paris, Rome, and Barcelona. But Europe has so much more to offer, especially for the curious souls seeking lesser-known marvels. In this guide, we'll take you on an exciting journey to Europe's hidden treasures.
But what's the best way to plan such a trip? Explorerg, your AI-powered travel companion, is here to solve this very challenge. You'll not only get a taste of rare beauties but also experience the future of travel planning.
Why Off-the-Beaten-Path?
Authentic Experiences:
While touristy areas have their charm, lesser-known destinations offer a taste of the local culture, untouched by the influence of mass tourism.
Less Crowded:
Visiting lesser-known places means fewer crowds, allowing you to immerse yourself in your surroundings without distractions.
Cost-Efficient:
Often, off-the-beaten-path destinations are more cost-effective than their touristy counterparts. With Explorerg's cost-tracking feature, manage your expenses effortlessly while you indulge in hidden wonders.
How Explorerg Simplifies Your Trip:
AI-Crafted Itineraries:
Our advanced AI travel itinerary tool does the heavy lifting for you. It factors in your preferences and crafts an itinerary tailored just for you.
Real-Time Adjustments:
Plans change, and that's okay. With Explorerg, modify your itinerary on-the-go and get real-time updates.
Language and Currency Convenience:
Communicate effortlessly using our real-time language conversion tool and get the best value for your money with real-time currency conversion.
Comprehensive Services:
From flight booking to hotel reservations, activities, travel sim, and insurance, Explorerg offers a one-stop solution for all your travel needs.
Itinerary:
Day 1: Arrival in Prague, Czech Republic
- Explore the historic neighbourhoods of Prague, including Prague Castle, Charles Bridge, and the Old Town Square.
- Indulge in traditional Czech cuisine for dinner.

Day 2-3: Český Krumlov, Czech Republic
- Take a day trip to Český Krumlov, a picturesque town with a well-preserved medieval old town.
- Visit Český Krumlov Castle and enjoy the charming atmosphere of the town.
- Explore local shops and try traditional Czech pastries.

Day 4-5: Budapest, Hungary
- Cross the border into Hungary and spend two days in Budapest.
- Enjoy the stunning architecture of the Hungarian Parliament Building, Fisherman's Bastion, and St. Stephen's Basilica.
- Take a dip in one of Budapest's famous thermal baths.
- Sample Hungarian cuisine, including goulash and chimney cakes.

Day 6-7: Ljubljana, Slovenia
- Travel to Ljubljana, the capital of Slovenia.
- Explore the charming old town and visit Ljubljana Castle for panoramic views of the city.
- Take a boat ride along the Ljubljanica River and visit the Dragon Bridge.
- Enjoy a traditional Slovenian dinner at a local restaurant.

Day 8-9: Plitvice Lakes National Park, Croatia
- Head south to Plitvice Lakes National Park in Croatia.
- Spend a day hiking through the park's stunning waterfalls and lakes.
- Explore the wooden pathways and enjoy the peaceful nature.
- Stay overnight in one of the nearby villages.

Day 10-11: Lake Bled, Slovenia
- Travel to Lake Bled, a picturesque lake situated in the Julian Alps.
- Take a boat ride to Bled Island and visit the Church of the Assumption.
- Hike to Bled Castle for panoramic views of the lake.
- Enjoy outdoor activities like cycling, swimming, or paddleboarding.

Day 12-13: Porto, Portugal
- Fly to Porto, Portugal, and explore the historic centre, a UNESCO World Heritage site.
- Visit the Ribeira district and take a cruise along the Douro River.
- Sample port wine in the cellars of Vila Nova de Gaia.
- Discover the stunning architecture of Livraria Lello and Clerigos Tower.

Day 14: Departure from Porto
- Depart from Porto and head back home.
Conclusion:
Off-the-beaten-path travel in Europe can be more than just a dream with Explorerg's AI-powered platform. You get a highly personalized, adaptable, and comprehensive solution for an enriching travel experience. With Explorerg, you're not just traveling; you're evolving the way you explore the world.
Happy Exploring!
The unique combination of technology and human-like customization makes Explorerg your ultimate travel companion for a journey off the beaten path.